The 47-year-old supermodel Naomi Campbell is reportedly dating 61 year-old Egyptian multimillionaire Louis C. Camilleri.

The U.K born legendary runway walk queen is said to be 'secretly dating' the divorced father-of-three, who is the former chairman of Philip Morris International and worth over £150million, as they have been enjoying a string of London dinners.
Sources reveal to that the supermodel has been 'all over' Louis when they hit the town together, yet insiders claim she remains tight-lipped about the details of their romance.
Sources revealed that 'Naomi and Louis have been secretly dating for weeks. They're all over each other when they're out. Naomi likes to keep her relationships private and it is early days but there's a real spark between them and their close friends are aware they're dating.'
Naomi Campbell never married in her life yet she has dated quite number of celebrities..
Allow me to take you through the top 21 most famous Naomi Campbell affairs. excluding
Justin Bieber, Leonardo Di- Carpio, and Lewis Hamilton and many more.
2. Naomi Campbell dated Marcus Elias
2008 - 2008
This couple was first linked after they met at a Vogue party and we snapped kissing in the Mediterranean Sea. They debuted as a couple at the Cannes Film Festival, and Naomi was rumored to be engaged to Marcus, Brazilian billionaire, after she was spotted with what looked like an engagement ring. However, the two split shortly after.
3. Naomi Campbell was rumored to be with Andre Balazs
2007 - 2007
This couple was linked after they were spotted on a dinner date in New York. Balazs, a hotel mogul, later brought Campbell to an A-list birthday party, but insiders there said they weren't really "together."
4. Naomi Campbell was rumored to be with Terrence Howard
2007 - 2007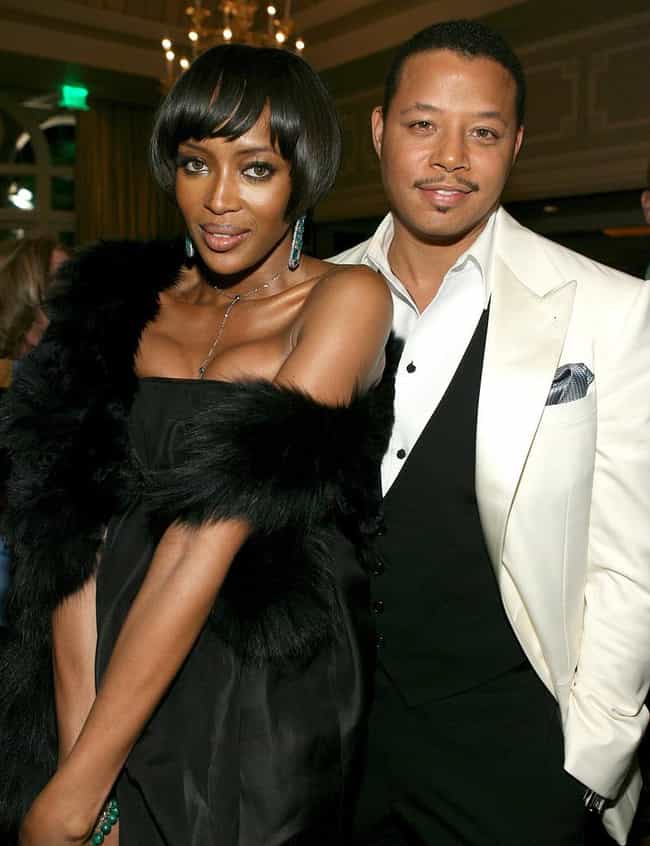 When these two were romantically linked, Howard denied the gossip and said he was just mentoring Naomi.
5. Naomi Campbell dated Matteo Marzotto
2004 - 2004
This couple dated for about eight months, and Matteom, an Italian tycoon, later joked that Campbell had hit him while they were together. He quickly retracted after people took him seriously.
6. Naomi Campbell dated Usher
2004 - 2004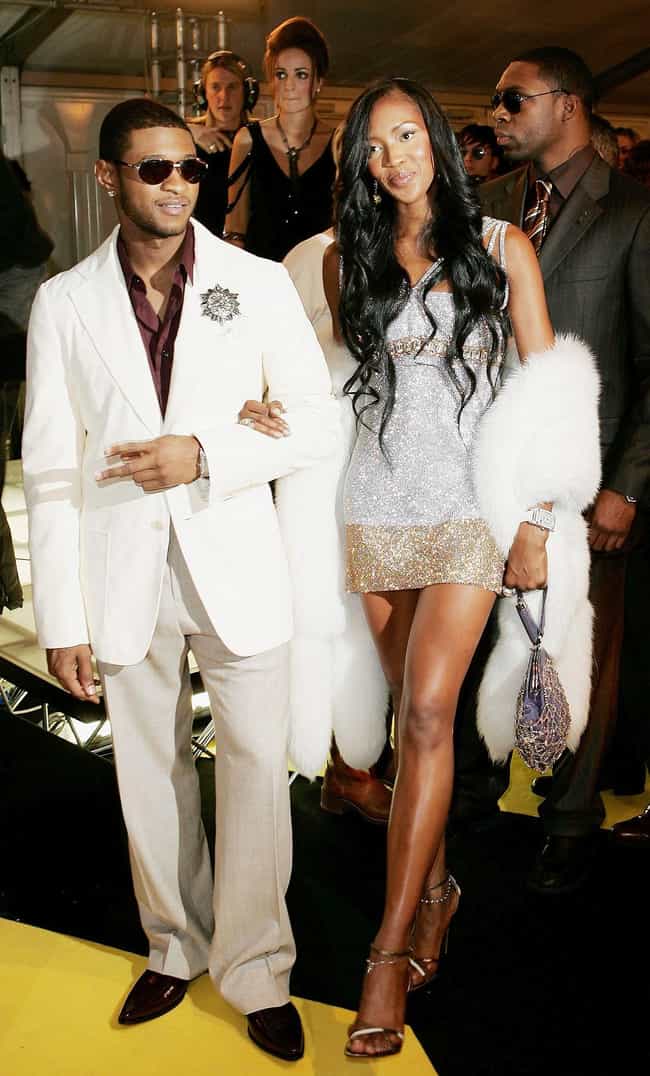 Usher and Naomi dated for a few months, but reports about why they split have been contradictory. Apparently he said he was bored with her, but she claimed his entourage was too controlling.
7. Naomi Campbell dated Tommy Lee
2004 - 2004
Lee confirmed he was "kind of going out" with Noami after the two met through P. Diddy.
8. Naomi Campbell dated Sean Combs
2002 - 2002
Naomi and P. Diddy dated briefly in 2002, but they remained friends after the split.
9. Naomi Campbell was rumored to be with Damon Dash
2001 - 2001


While Naomi Campbell was on the outs with Flavio Briatore, she was rumored to date Damon Dash.

10. Naomi Campbell dated Flavio Briatore
1999 - 2002
This couple dated on and off for a couple of years, but Naomi ultimately broke it off, saying, "I'm not going to be a trophy."
11. Naomi Campbell dated Joaquin Cortes
1999 - 2000
These two dated for almost a year, despite not being able to understand each other's languages.
12. Naomi Campbell was rumored to be with Max Biaggi
1997 - 1997
This couple was linked after they were spotted boarding the same airplane separately, but Biaggi later made fun of the rumor.
13. Naomi Campbell was engaged to Adam Clayton
1993 - 1994
This couple got engaged after a brief romance, and she famously dished about their affair after the breakup, calling him a "wonderful man."
14. Naomi Campbell dated Eric Clapton
1993 - 1993
Clapton romanced Campbell for less than a year in 1993.
15. Naomi Campbell dated Robert De Niro
1991 - 1992
This odd couple made headlines in the early '90s before fizzling out, but it was later rumored that Campbell wanted DeNiro to be the father of her children.
16. Naomi Campbell dated Mike Tyson
1987 - 1987
Tyson and Campbell were linked early on in her career, though not much has been published about the relationship.
17. Naomi Campbell dated Quincy Jones
2007 - 2011.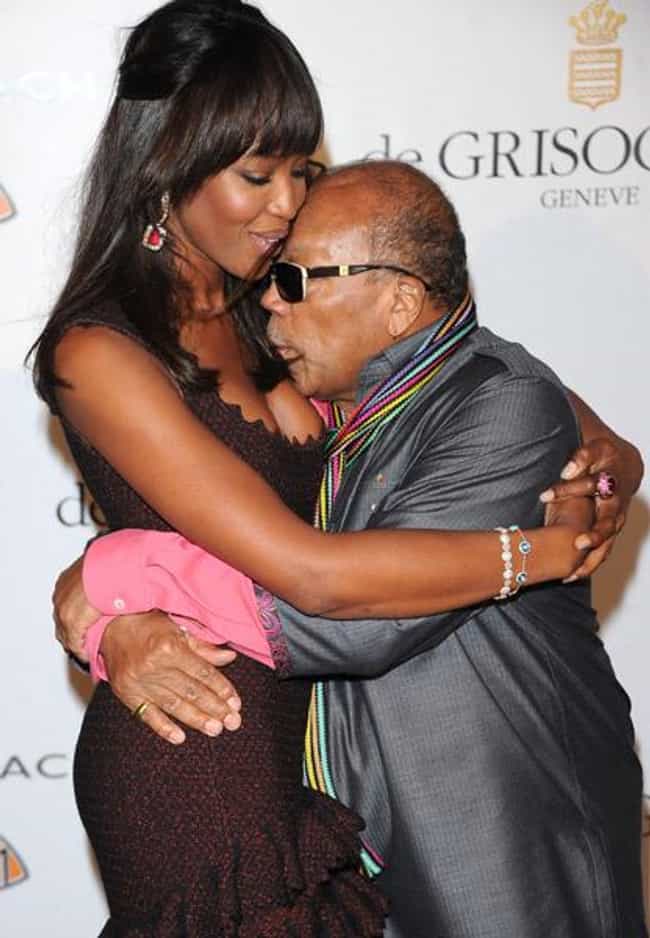 Quincy Delight Jones, Jr. is an American record producer, conductor, arranger, composer, musician, television producer, film producer, instrumentalist, magazine founder, entertainment company executive, and humanitarian. His career spans six decades in the entertainment industry and a record 79 Grammy Award nominations, 27 Grammys, including a Grammy Legend Award in 1991.
17. Naomi Campbell dated Badr Jafar
2005 -2005
Badr Jafar is an Emirati business executive and social entrepreneur based in the United Arab Emirates. Educated in the UAE and United Kingdom, he is the Managing Director of the Crescent Group, President of Crescent Petroleum, the Crescent Group's oil and gas company; and Chief Executive Officer of Crescent Enterprises, the Crescent Group's conglomerate operating across multiple industry sectors. He is also the Chairperson of Gas Cities.
18. Naomi Campbell dated Thomas Lee
Thomas Lee Bass, best known as Tommy Lee, is a Greek-American musician and founding member of heavy metal band Mötley Crüe. As well as being the band's long-term drummer, Lee founded rap-metal band Methods of Mayhem, and has pursued solo musical projects. He has been married to model Elaine Starchuk and actresses Heather Locklear and Pamela Anderson.

19. Naomi Campbell dated Luca Orlandi
2011 - 2011
Luca Orlandi is a fashion designer husband of Oluchi Onweagba Nigeria born American Model.
20. Naomi Campbell dated Lars Ulrich
Lars Ulrich is a Danish drummer and one of the founding members of American heavy metal band Metallica. He was born in Gentofte, Denmark to an upper-middle-class family. A tennis player in his youth, Ulrich was originally a drummer in San Francisco. He then moved to Los Angeles at age sixteen in the summer of 1980 to train in the sport of tennis though rather than playing tennis, he began playing the drums.
21. Naomi Campbell dated Johnny Depp
Naomi Campbell had a brief relationship with Johnny Depp