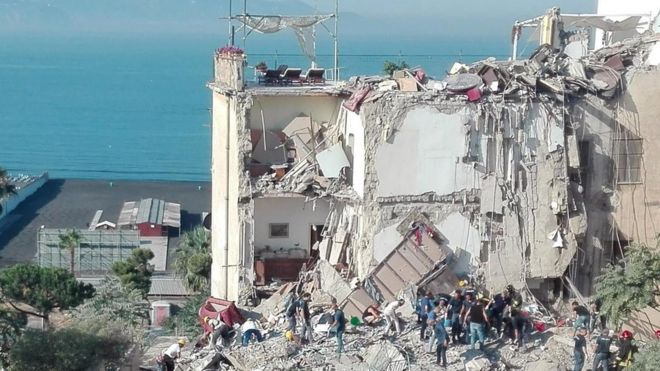 Italian media say two families were living in the four-storey building that collapsed in Torre Annunziata district. Two children are among those missing.

The cause remains unclear. Neighbours did not report hearing any explosion - just the crash of masonry.

Some masonry fell on the nearby Naples-Salerno railway line, so traffic on it has been suspended.
Italy has experienced so much earthquakes and avalanche in the last two years.