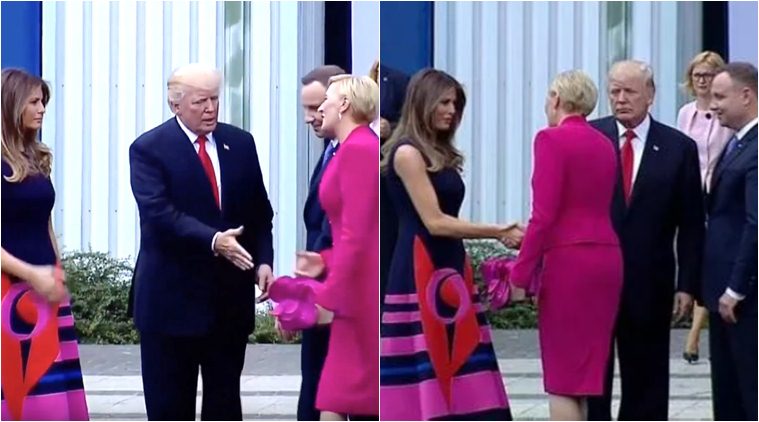 On Thursday, Polish President Andrzej Duda and his wife, Agata Kornhauser-Duda, welcomed U.S 45th president President Donald Trump and first lady Melania Trump.

And it looked like Poland's first lady was very ready to greet her U.S. counterpart.

Kornhauser-Duda's enthusiastic welcome for Melania Trump meant that President Trump was left handshake-less and looking on.
However, right after the Polish first lady shook Melania's hand, she turned to the president and shook his, too.

It's far from the first time that president Trump experienced this kind of awkwardness.

Never forget that time that Melania seemed to swat her husband's hand away during their last foreign trip, or that time that the president didn't seem to hear a request from German Chancellor Angela Merkel for a handshake.