Alright, the mum-of-one and former stripper turned business woman Amber Rose 33, recently hinted that she has yet to partake in intimate relations this year. Do you believe that?

Yet, it has been reported that Amber Rose, 33, and American hip-hop star 21 Savage, 24, are in new relationship bliss after first meeting 'several weeks ago'.

According to TMZ, the model beauty is completely smitten with the music star, having already introduced him to her family and four-year-old son Sebastian - who he has already 'bonded' with.
An insider told the publication: 'Since first hooking up several weeks ago, they've been together every day and night for the past 2 weeks.
She's already taken him to meet her mom and the rest of the family, and she followed suit by meeting his mom and cousins.'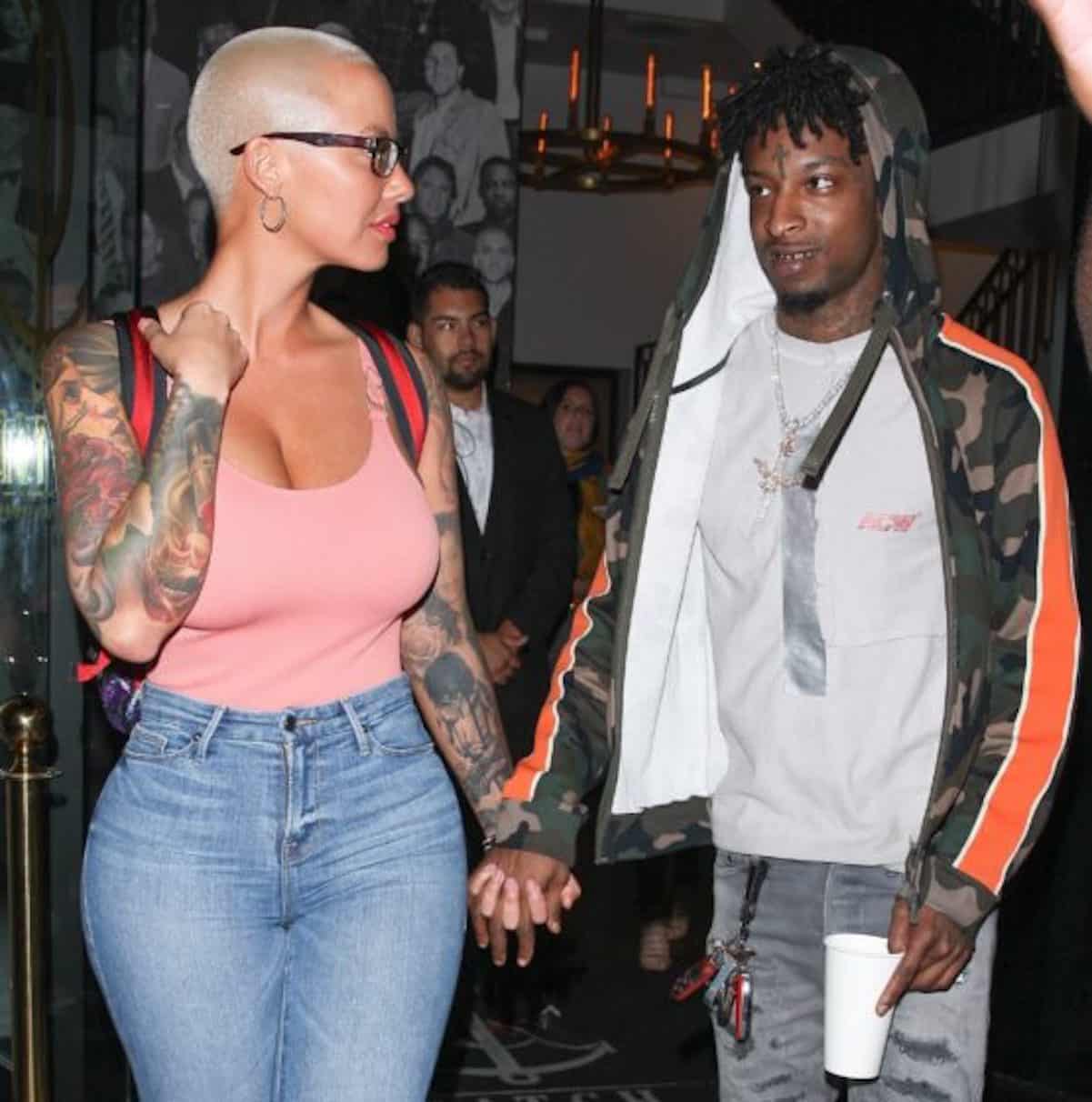 While there is an 11-year age gap between the two, the actress - who was spotted holding hands with the rapper in June - believes that age is merely a number.

'Amber thinks it's both irrelevant and a double standard,' the source added. 'It's the same age gap in reverse from when she was dating Kanye, and no one threw shade then.'

Putting the naysayers in their place, their insider continued that their relationship is the real deal and for the long-term after they were recently spotted at Catch in Los Angeles.

They finished: 'This is not just casual dating. They are in a race to the finish.'

In April, she set the rumour mill into overdrive that she was dating French Montana, 32, after they were spotted partying together in Los Angeles.

Back in 2014, TMZ reported that Amber was dating French's younger brother Zack, but that she was keen to keep things quiet as she was in the midst of a custody battle with ex-husband Wiz Khalifa, 29, over their son Sebastian.

Amber and French, real name Karim Kharbouch, have long maintained that they're close friends, which was reiterated when he made an appearance on VH1's Amber Rose Show in the summer.

While in May, the campaigner cosied up to Blac Chyna's ex Future for his new video for hit Mask Off.

Earlier this year, Amber reportedly split from Dancing With The Stars pro Val Chmerkovskiy, 31, after five months of dating.

The pair met while on the ABC series in 2017 when she was teamed up his brother Maks, 37, for season 23.

Although sparks flew between the two, the romance allegedly ended in February after they realised 'they're just too different', according to Us Weekly.

While another insider said their busy schedules also played a part in the breakup.

The source added: 'Val has been on tour and really hasn't had time to see her too much.'

Just after news of their split broke, Amber attended a pre-Grammy Awards party with her ex-husband, rapper Wiz Khalifa, where they kissed on the red carpet.

The pair share son Sebastian from their short marriage in 2013, but Amber took to Instagram to clarify their relationship status after the photos had her fans in a frenzy.

'We've been through hell and back so a kiss on the lips for a photo and a night out of fun is not a big deal for either of us, we are in a great place but we are very much still divorced and not together.'

She most famously dated Kanye West, 40 - before he went on to marry Kim Kardashian, 36 - from 2008 until 2010, during which he stormed the stage and interrupted Taylor Swift at the 2009 MTV Video Music Awards.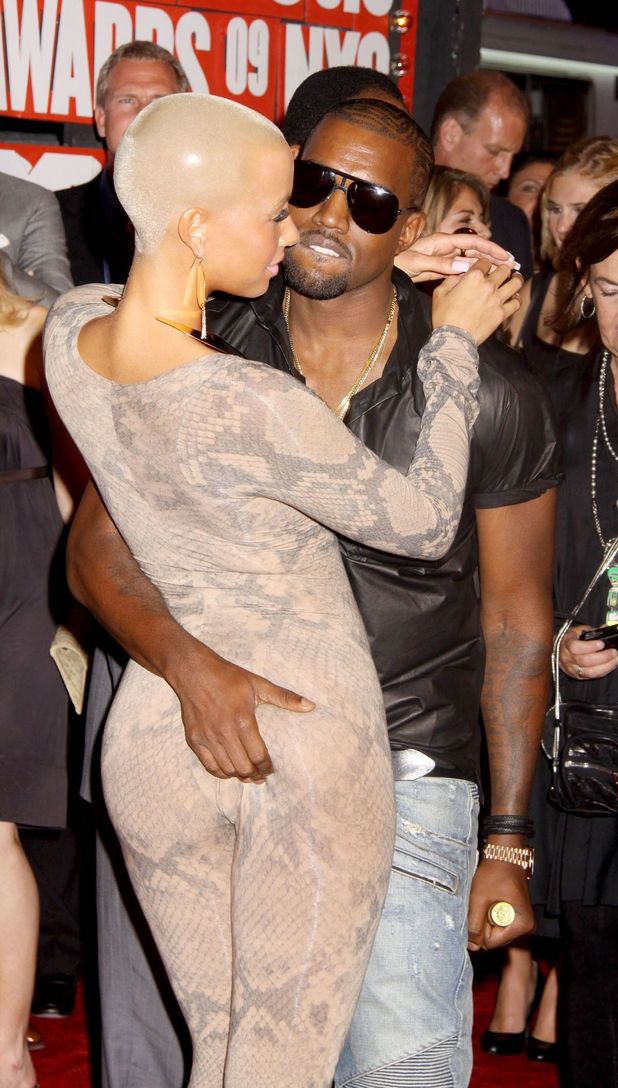 Meanwhile in May, Amber appeared to announce that she hadn't engaged in intimate relations this year.

The model took to Instagram to post a meme that read 'When it's six months in to 2017 and you still haven't been f***ed yet,' and added a few words of her own.

She captioned the meme: 'When the world thinks you have Orgies all day and mad dudes because ur sexually confident and body positive but really you're a full-time mom/ businesswoman and literally have no time for penis.'